In our ongoing Complaint-Free workshopping, Riverfront students started today, very confused but willing, as we started them off in rehearsal today by singing "I Know An Old Lady Who Swallowed a Fly." We made sure that within that song, the old lady ate a frog!

What on earth? This was a far cry from our usual Frozen Jr. and Beauty and the Beast songs. Riverfront kids are always open to whatever's going on, so away they went with it.

Right after the song, a group discussion. Has anyone ever had a problem they needed to confront, but which they dreaded dealing with? Has fear ever interfered with them putting themselves out there to achieve a goal?

We talked about how conflict with another person can really interfere with a relationship – about talking to people, face to face, when they have a problem with someone. Talking directly to that person, rather than taking it to a group to complain or gossip about how poorly things are going.

And we talked about how important it is to be brave, and put yourself out there when you want to achieve your dreams and goals, and that moving past fear to tackle those barriers is essential in achieving what you want to do.

Basically, as the old adage says, "If you have to eat a frog, it's better to eat it first thing in the morning."

So, we ended with – who has frogs they need to eat? Who has already been brave and eaten their frogs?

Gummy frogs were ready to use in celebrating anyone who's already eaten a frog.
Kids shared. They'd resolved interpersonal conflict. They'd faced fears in auditions. They reach past their comfort levels and try new things.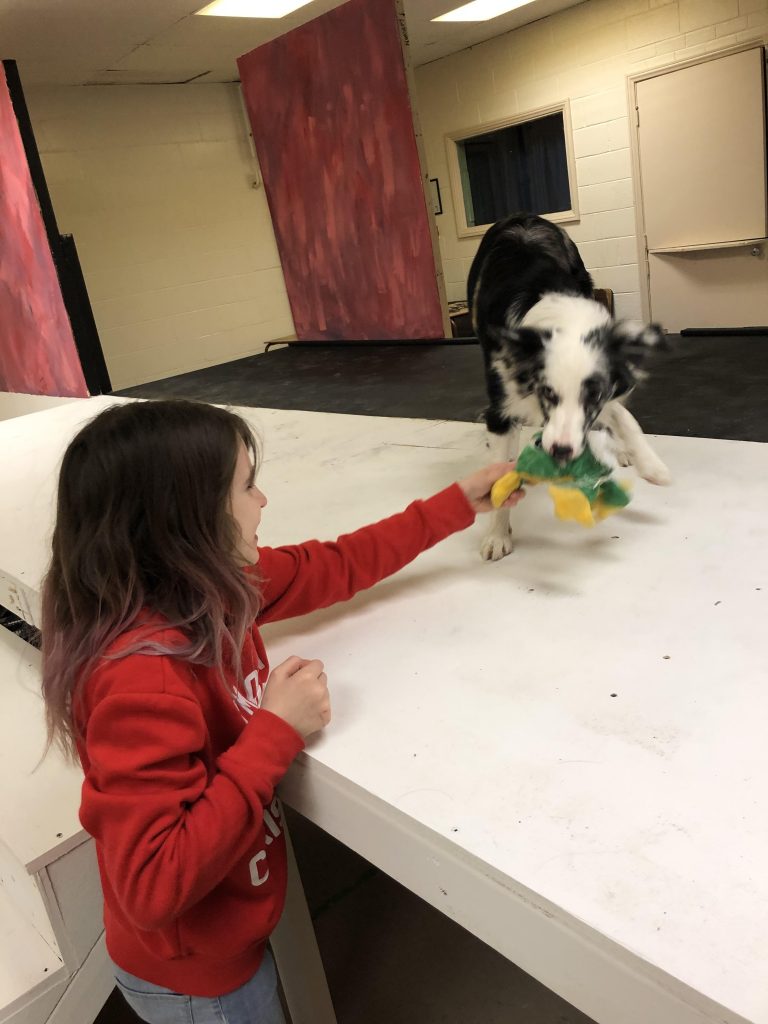 At Riverfront, we eat our frogs!