"Pick out those 18 consonants and 16 vowels as well….and put them in an order which is VERY hard to spell!"
How to prepare for the very demanding role of Jane Banks? Josephine ("Posey") Cormier and Sydney Bondy, who share this role in RTC's upcoming production of Mary Poppins went to extraordinary lengths in readying themselves for the show.
Jane and Michael Banks, the two children Mary Poppins arrives to care for at 17 Cherry Tree Lane in London, have very large roles in Mary Poppins, seldom leaving the stage, and with a great deal of memorization for which they are each responsible. Each of the children's roles were double-cast. Michael Banks will be performed on alternation shows by Ryan Nesbit and Cooper Kemp; Posey and Sydney will each play Jane Banks.
Both of them qualified as finalists earlier this semester for the WFCU Credit Union Spelling Bee, which took place February 23rd. We have no doubt that if a certain word had been in the spelling list, both girls would have crushed it and moved on to the next round. Perplexingly, it did not appear in the Bee.
After all, both of them had readily mastered (as had the other 63 students in the cast, and everyone within earshot of any of them, over the past 8 months no doubt has as well) the spelling of SUPERCALIFRAGILISTICEXPIALIDOCIOUS (both orally and with hand gestures!)  so they needed to move on to even more challenging (if not bigger) words as well!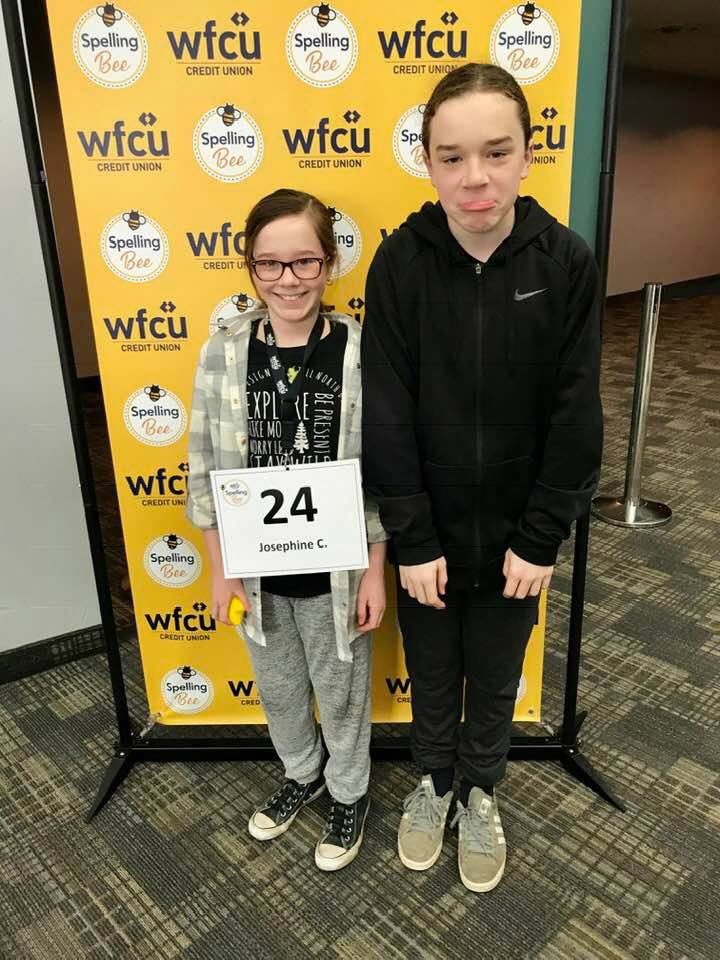 We're proud of Posey and Sydney for their academic achievements and look forward to showing them off in next month's production of Disney's Mary Poppins!
Tickets are on sale now at the Olde Walkerville Theatre Box Office. Please see the poster below for any other information you might need!