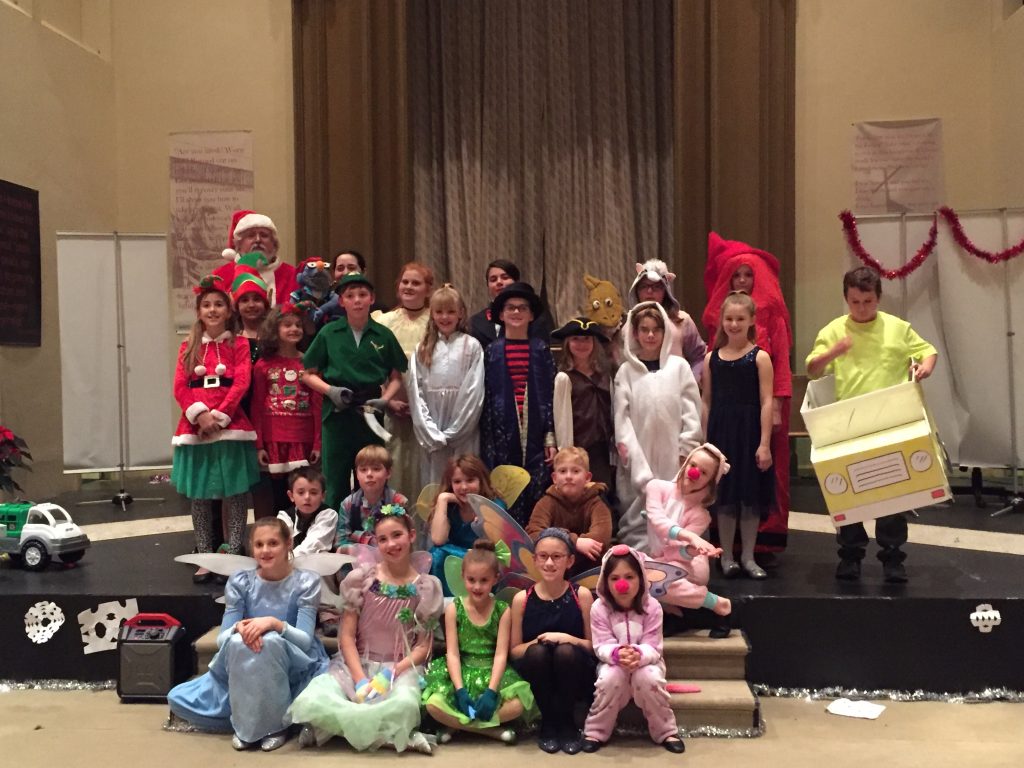 On December 8th and 9th, Riverfront Theatre Company presented A Christmas Peter Pan at the Downtown Mission's Chapel.
We had been fortunate to receive permission from the Mission to hold our performance then when our planned venue space was unavailable. In gratitude, we decided to hold a can drive for the Mission, and to split the proceeds from the admission and bake sale, both of which are always by donation for our Junior productions.
For a regular Junior Production, we anticipate donations coming in around $1000-$1500 for the weekend. We were delighted and astonished to receive not only a wonderful, massive pile of canned goods donated by our generous audience members, but to raise $2600 for the production overall – which means a $1300 donation that we are able to make to the Downtown Mission.
That means that 23 young performers have done a pretty good thing, indeed. In addition to giving two fine performances of a delightful little play ("The best Junior show ever," one audience member enthused), they've managed to make a sizable donation of food and money to a worthy cause, through their hard work in rehearsal and performance.
Special thanks to our wonderful hosts, of course, but also to the director of the Juniors, Jeffrey Gartshore, and his able Assistant, Perla Pichardo. We're also thankful to Caitlin Jacobs for her help with the Juniors during rehearsal, and to all the parents who donated enough baked goods to feed an army, helped to decorate our set and entranceway, and helped so much with props and costumes. As always, many thanks to Denise Duckett for her lovely costume work!