Upcoming Riverfront Events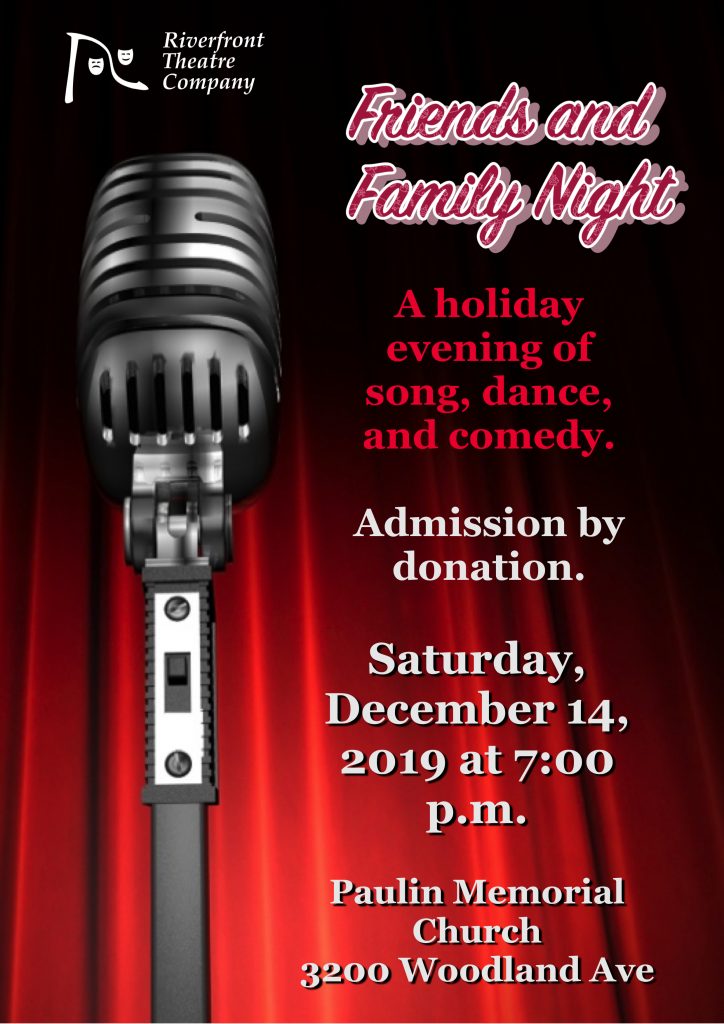 Riverfront's 16th season is off and running! Our kids – over 60 of them this year – are busy and engaged. Not only are they preparing for our February production of Disney's Frozen Jr. and our May production of Disney's Beauty and the Beast. They're getting ready to appear at the Walkerville Holiday Walk on November 16th at the Olde Walkerville Theatre with a selection of holiday songs and some previews from Frozen, too! We hope to see you out for this free day of entertainment!
And on Saturday, December 14th, we'll be having a Friends and Family Night at our rehearsal space, Paulin Memorial Church, 3200 Woodland. We'll be entertaining our audience with a selection of songs, carols, comedy sketches, and more, as our students and volunteers take the stage that evening. Best of all, admission is entirely by donation! We hope that you'll join us for a holiday evening of togetherness with Riverfront!